Upcoming Exhibitions
The 5th Summer Art Exhibition
in support of the London Air Ambulance
Thursday 18th July 2019 4pm - 8pm
London Bridge,
Invitation Only
The Contemporary Art Fairs
Sandown Park Racecourse, Portsmouth Road, Esher Surrey. KT10 9AJ
MOR INFORMATION
STAND NUMBER 45
Friday 13th March 2020 6pm -9pm ( Private view by invitation or ticket for this evening)
Saturday 14th 10am -6pm
Sunday 15th 10am-6pm
Gill also hopes to be exhibiting at the following Galleries.
The Windsor Surrey Art Show Nov 2019
Esher Art Show Feb 2020
Fountain Gallery Hampton Court
More information will be posted here as and when venues are confirmed. So please check back regularly for the latest information.
Past Exhibitions
Gill's paintings are often being exhibited in some of the UK's top art galleries. Her most recent works have been exhibited in two of London's well know locations on the Mall. The Royal Opera Arcade and just opposite The Galleria. Both these Galleries are well known and attract a host of top artist whose art is appreciated by a discerning public who frequent these galleries on a regular basis.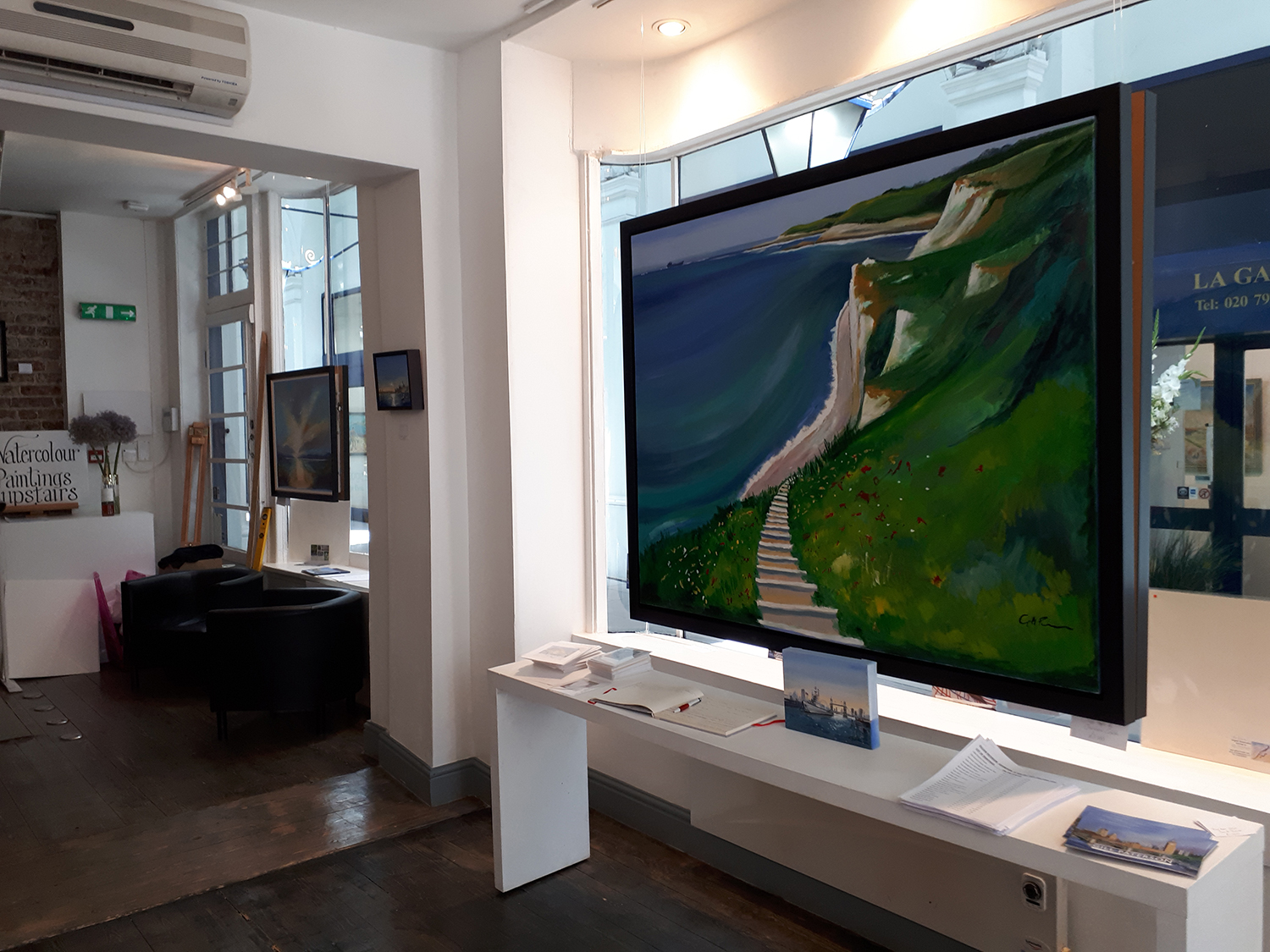 Gill has lately concentrated on large format oils, drawing her inspiration form her love of water and history. Scenes from Venice and London feature regularly in her portfolio as do panoramas from her family roots in Dorset and the Dorset coastline.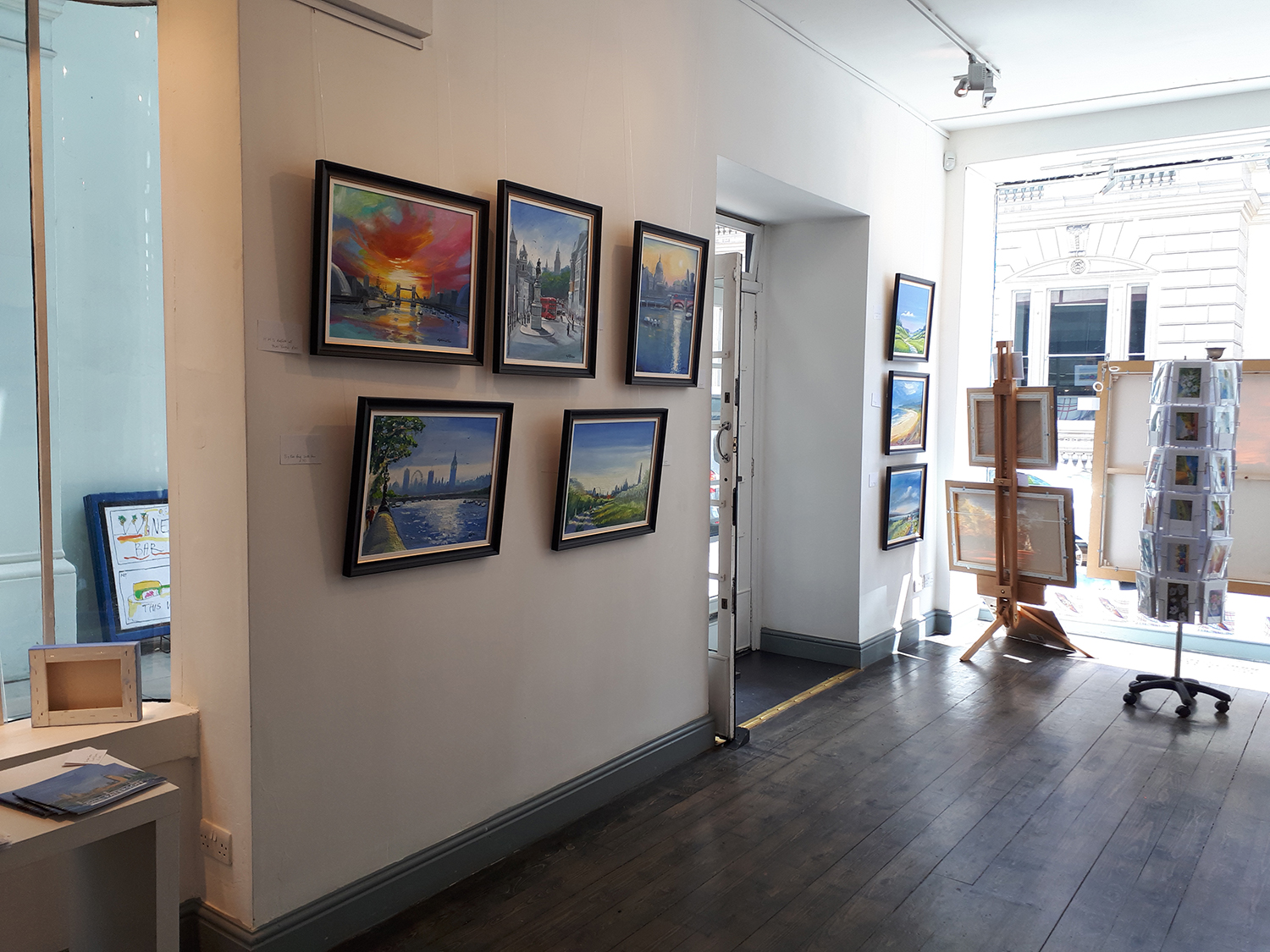 Gill's subject matter is nature, whether it is a traditional landscape or a bird and flower painting. She uses traditional oil paint, materials and techniques to build up and create her scenes, capturing the moment and invoking movement and life into all her creations. Everything is captured in a spontaneous moment of time. Gill often personalizes her paintings by adding natural elements from the location to her paintings. This could be sand from a beach, grit from the ground or bark from a tree, that she cleverly crafts into her canvases giving her paintings a more personal connection to the subject matter.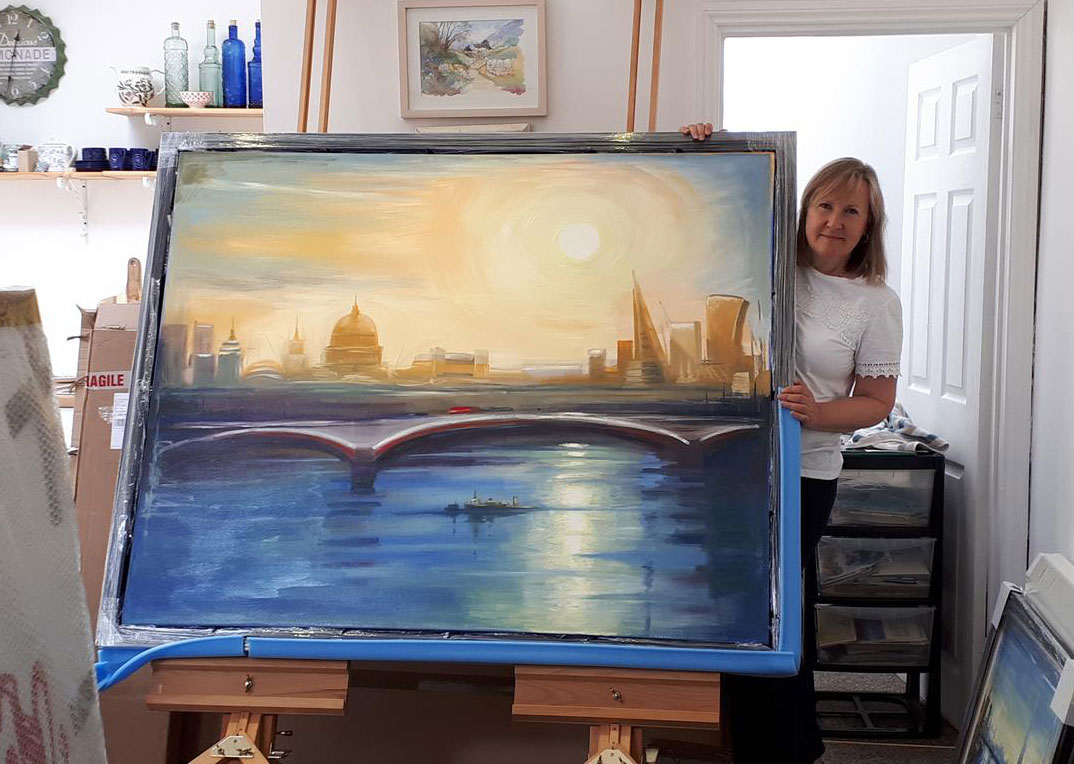 The image above of Gill preparing another canvas ready for transport to her next exhibition, gives a good indication of the size and scale of some of Gill's larger works that cannot readily be appreciated by just giving canvas sizes alone